About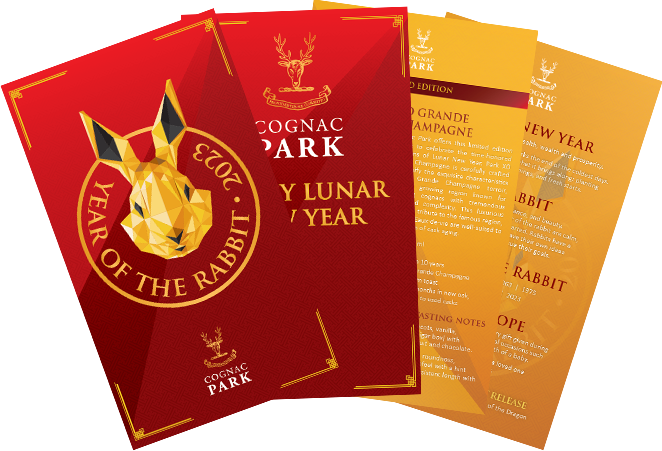 Lunar New Year
A celebration to welcome health, wealth and prosperity.
The Lunar New Year holiday marks the end of the coldest days. People welcome spring and what it brings along: planting and harvests, new beginnings, and fresh starts.
The Rabbit
It symbolizes mercy, elegance, and beauty. People who are born in the year of the rabbit are calm, peaceful, friendly, and kind-hearted. Rabbits have a very strong willpower. They have their own ideas and will work hard to pursue their goals.
Years of The Rabbit
1927 | 1939 | 1951 | 1963 | 1975 | 1987 | 1999 | 2011 | 2023
Red Envelope
A red envelope traditionally is a monetary gift given during the Lunar New Year holiday or for special occasions such as a wedding, graduation, or the birth of a baby.
We've created a special Cognac Park Year of the Rabbit envelope and handed them out to select accounts. If you find a Red Envelope, reuse it as a gift for a loved one during the Lunar New Year.