Vincent Darritchon, producer of Espelette peppers for over 25 years, fell in love with this precious botanical fruit in early childhood.
Since 1996, he has cultivated and harvested Espelette peppers himself along with his small, close-knit team.
His passion to continually advance regenerative, ecological farming practices, gives him an outstanding reputation in the Basque Country.
Vincent's multiple appearances on Youtube, local TV, and documentaries inspire fellow farmers to experience and share the joy, bounty, and community in growing Piment d'Espelette.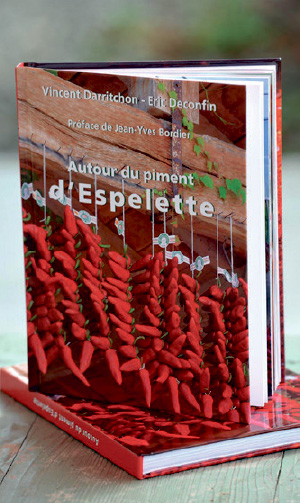 "My story with Espelette pepper began in my childhood. As a kid, I observed the grocer of my village, Ustaritz. His precise and meticulous gestures made me think that the red flakes, flowing from the jar onto a sheet of glossy paper, must be precious."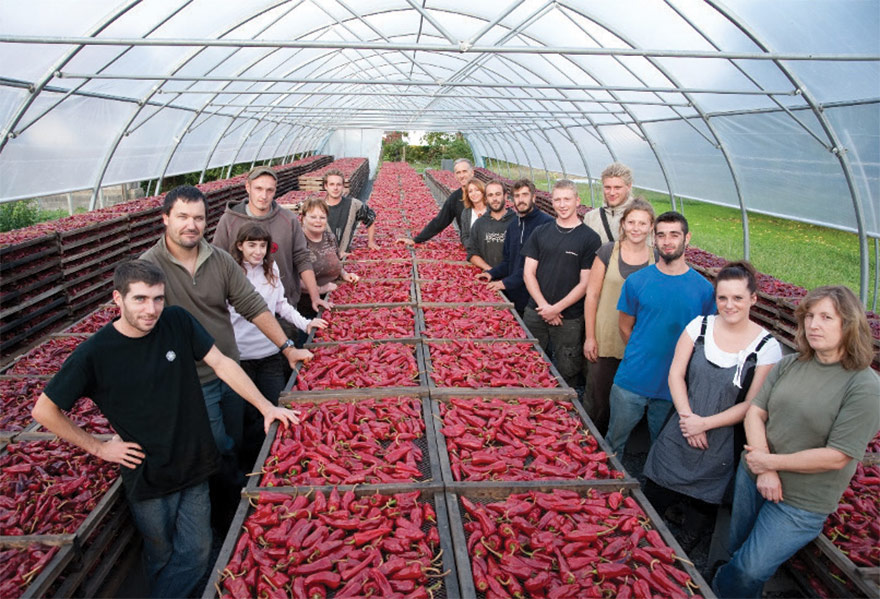 Vincent Darritchon's farm is located in Ustaritz - 10 minutes from Espelette - his home village since the late 90s.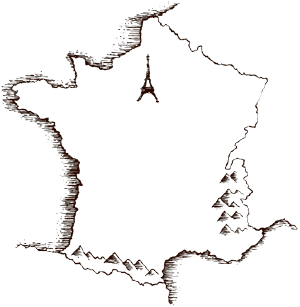 His team grows and harvests approximately 5.5 tons of Espelette peppers per year, of which a large part is ground up and becomes his famous Espelette pepper powder.
Vincent Darritchon is also the official supplier of Espelette peppers for some of the most prestigious tables and delis in the gastronomy world, such as Plaza Athénée and Fauchon Paris.