New 1 Liter Bottle
Giffard Triple Sec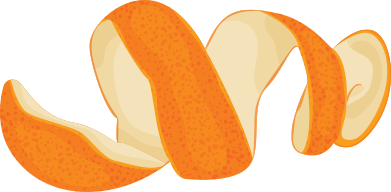 Giffard Triple Sec is made with the same care and precision that the Giffard family has employed for five generations, since 1885. Bursting with citrus flavor, Giffard Triple Sec is an essential ingredient for the perfect Margarita.
| | |
| --- | --- |
| Volume | 1 Liter | ABV: 35% |
| Appearance | Crystal clear |
| Aroma | Fresh and candied orange, with bitter lemon |
| Tasting Notes | Clean and well-balanced with orange zest and mandarin |
| Finish | Orange zest and wisp of pink grapefruit |
Perfect Blend of Citrus Notes
Offered in a one-liter bottle designed for the home bartender and premium well-pours and clocking in at 35% abv, Giffard Triple Sec captures the perfectly balanced essence of both sweet and bitter orange peel. To craft this classic liqueur, Giffard uses neutral spirit and sugar, both obtained from sugar beets, in combination with orange distillate and a small amount of lemon essence, to achieve the perfect blend of citrus notes.
Giffard Triple Sec Drink Recipes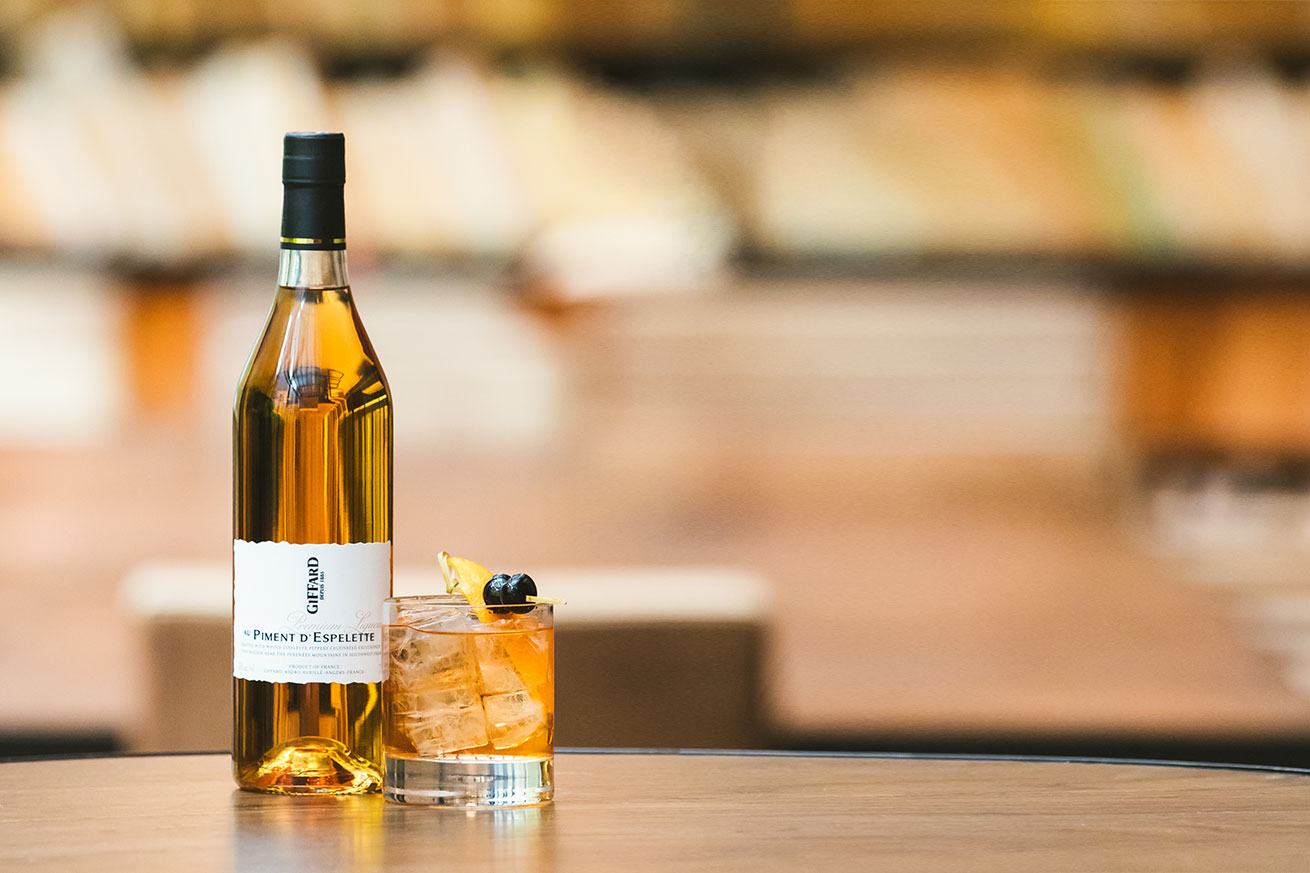 Giffard Piment d'Espelette
Premium Chile Liqueur
Piment d'Espelette is a rare, hand-harvested red chile pepper grown only in the Basque region of France. Our chile liqueur is made from the maceration of whole, fresh Espelette peppers with a hint of aged rhum agricole from Martinique.
Portfolio
The Giffard Liqueurs and Syrups collection is diverse and unique, ranging from classic staples such as Cassis Noir de Bourgogne, Orgeat Syrup and Curaçao Triple Sec, to contemporary innovations like Banane du Brèsil and Pamplemousse. The collection is anchored by the company's signature liqueur, Menthe Pastille, and then divided into Premium, Specialty and Syrup ranges. The Specialty range being classic liqueurs and Crème de fruits - lower in alcohol content, slightly higher in sugar content, creating a rich viscosity. The Premium range highlights ingredients with unique origins and specific varieties that have celebrated aromas and flavors.
Explore the Giffard Collection
History : Loire Valley, France
Heralded as "The Garden of France," the Loire Valley is France's second largest agricultural region and its leader in organic agriculture. The valley's farms and orchards are renowned for the quality of their produce. The Giffard distillery is located a short drive from the center of Angers, a beautiful, medieval town in the heart of the Loire Valley. Giffard sources many of its fruits and herbs for production from within a short radius of their distillery.

History : The Giffard Family
Èmile Giffard was a pharmacist with an inventive, curious nature and the palate of a gourmand. In the scorching summer of 1885, in the town of Angers, he was studying the digestive and cooling properties of mint. Giffard's research resulted in the invention of a clear mint liqueur, steam-distilled from the Mitcham variety of peppermint. As delicious as it was refreshing, this liqueur was immediately received with enthusiasm from the townspeople of Angers. Monsieur Giffard's elixir was called Menthe Pastille after the mint candies that were so famous at the time.
Giffard parlayed the success of Menthe Pastille into a fully operational distillery. Since 1885, the Giffard facility has produced liqueurs, syrups, cordials and tonics from the rich bounty of local fruits and botanicals as well as the exotic spices and herbs that were brought in by ship on the Loire River from ports around the world. Four generations later, Giffard is owned and operated by brother and sister, Bruno and Edith Giffard, the great-grandchildren of Èmile, who maintain tradition and quality for all of their products.

Drink Inspiration
Giffard Liqueurs and Syrups offer the modern bartender the highest quality ingredients for use in classic and creative, contemporary cocktails. At home on the back bars of some of the best bars in the world, Giffard Liqueurs and Syrups are equally accessible to home enthusiasts and hosts. Giffard only uses ingredients at the peak of their season and we are inspired by their seasonality.
Explore Giffard Drink Recipes