El Jolgorio belongs to the Casa Cortés portfolio of mezcal brands. The Cortés family represents six generations of experience in mezcal production, dating back to 1840. Self-owned and operated, Casa Cortés produces mezcal in their family palenque in Santiago Matatlán, Oaxaca, but also works with an exclusive network of highly-skilled mezcaleros in regions around Oaxaca. The Casa Cortés portfolio includes three distinct brands, including Agave de Cortés, Nuestra Soledad, and El Jolgorio, each with a different concept. In total, fourteen different families from around Oaxaca work within this special partnership. Every Casa Cortés mezcalero has their own story, but all share the common goal of preserving the tradition of mezcal by adhering to traditional methods of production, with an emphasis on respecting the environment and laying the foundation for future generations of mezcaleros.
Mezcal forms an important part of rituals, ceremonies, and festivities in villages in our homeland of southern Mexican state of Oaxaca. These celebrations - also known as Jolgorios - always involve mezcal, a drink that spans cultures and bonds families. Fifteen unique El Jolgorio Mezcals are made from different species and varieties of wild-harvested and semi-cultivated agaves by master distillers in remote villages in the Central Valleys region of Oaxaca. Each El Jolgorio label signifies a different agave variety, with each tiny batch released in sequentially numbered editions. Due to the scarcity of wild agaves and a commitment to sustainability, the batches rotate, meaning each new edition might be produced from different regional producers within the tightly-knit collective. Every label bears the name of the distiller, village, age of agave at harvest, and number of bottles, to connect the drinker with the place of origin and the families behind the spirit.
Espadín: Edition 08
Location: San Luis del Río
Distillery (Palenque): Los Méndez
Master Mezcalero: Rafael Méndez Cruz
100% Maguey: Espadín
Agave Species: Agave angustifolia
Age of Maguey: 10 years
Harvest Year: 2006
47.8% ABV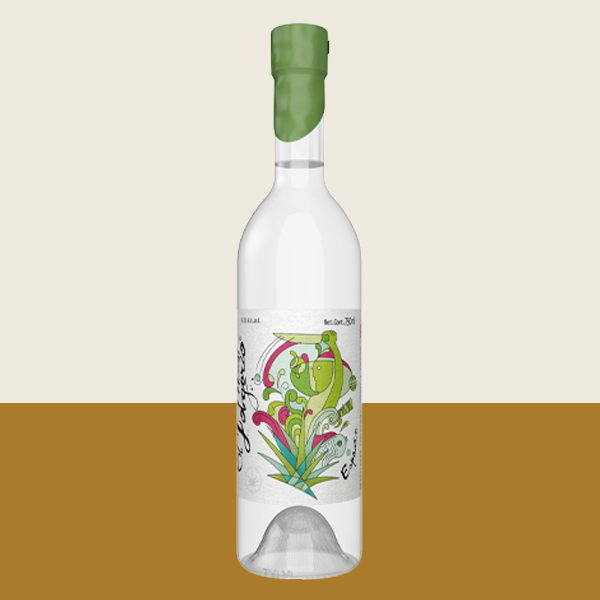 Espadín is the most prevalent species of agave in Mexico and reaches maturity earlier (7-10 yrs) than most other agaves. It also grows to be very large with high sugar content, making it perfect for mezcal production. However, only the most unique lots of mezcal Espadín crafted by the Casa Cortés collective of mezcaleros are bottled under the El Jolgorio brand, oftentimes vintage batches that were either reserved for resting, or simply "forgotten" and tucked away in the corner of the palenque.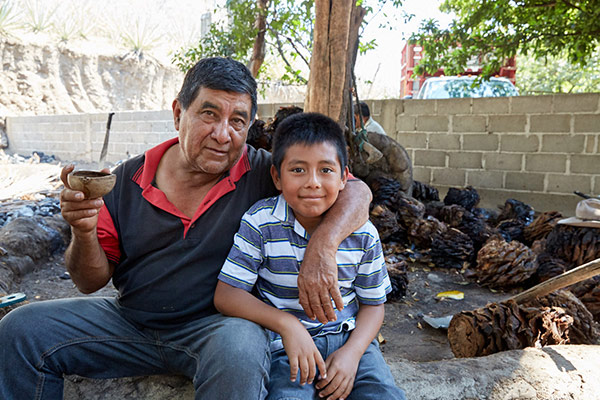 Don Rafa and his grandson at their palenque.
Espadín offerings for the El Jolgorio brand are always distinct and unique. For Edition 08, Casa Cortés bottled an Espadín produced in 2006, which is nearly unheard of. On top of that, the agaves were harvested using a rare method called "Capón" that is widely believed to enhance the flavor profile of the distillate by allowing the sugars in the agave to develop after it has its quiote removed.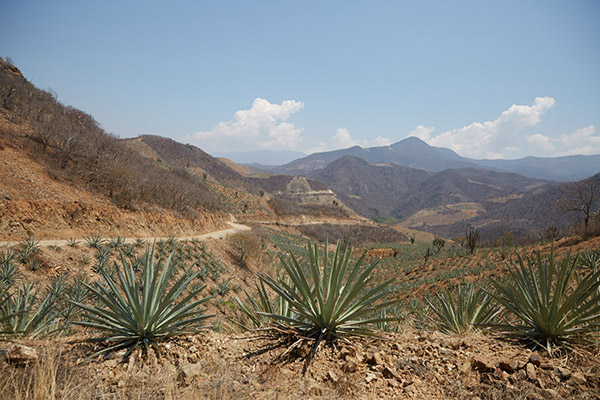 Espadin is king in the mountainous terrain of San Luis del Rio.
The term Capón signifies that, prior to harvest, the mezcalero allows the agaves to grow their quiotes. A quiote (pronounced kee-oh-tay) is the long, tree-like reproductive organ that soars into the air, often up to 20-25 feet, carrying seeds to be spread by wind, water, and animals. For Espadín specifically, it takes between 7-10 years for an agave to fully mature, depending on its growing conditions, at which point it produces its quiote.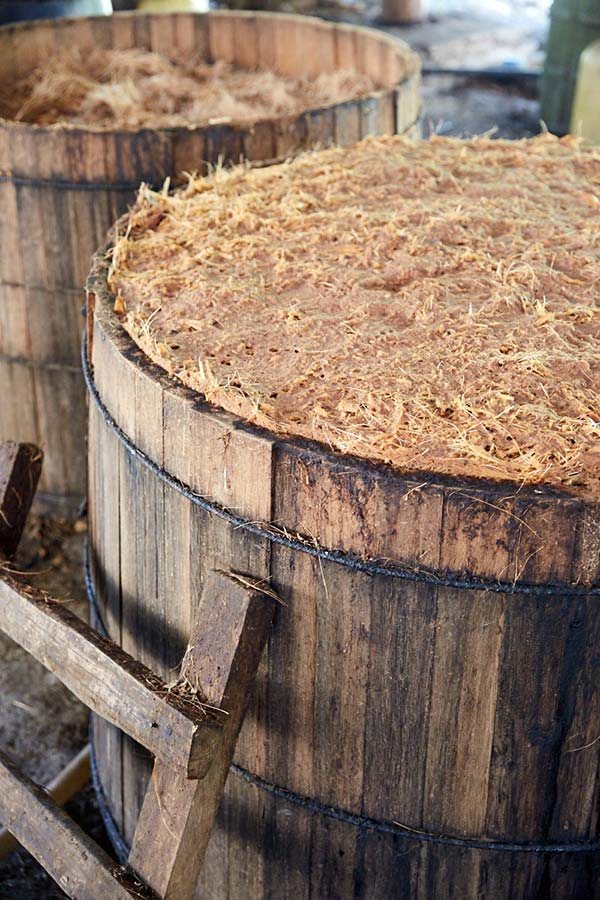 Sixth day of fermentation for this batch of Espadin.
Tobasiche: Edition 05
Location: Agua del Espino, Ejutla
Distillery (Palenque): Don Pablo
Master Mezcalero: Pablo Vasquez
100% Maguey: Tobasiche
Agave Species: Agave Karwinskii
Age of Maguey: 14 years
Harvest Year: 2018
48% ABV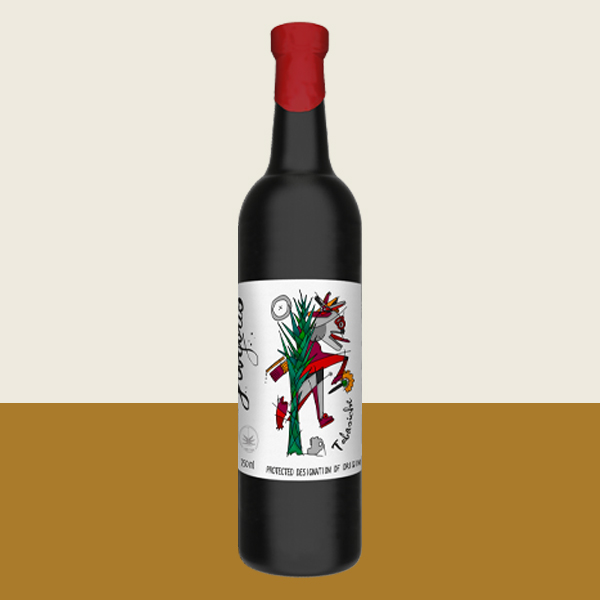 El Jolgorio Tobasiche quickly gained high praises within the El Jolgorio family of mezcals for its wide-ranging, layered complexity of flavor. Past bottlings of this mezcal were produced by the legendary Pedro Vasquez in Lachigui. However, the 2018 bottling was produced by Pablo Vasquez (not related to Pedro), at his distillery in Agua del Espino, a small community in the district of Ejutla. Don Pablo joined Casa Cortes in 2018 and this is the first of his mezcals to be featured in an El Jolgorio bottling. He is known only to produce a new batch of Tobasiche every 2-3 years because he has so few agaves to work with, making this varietal particularly rare for him.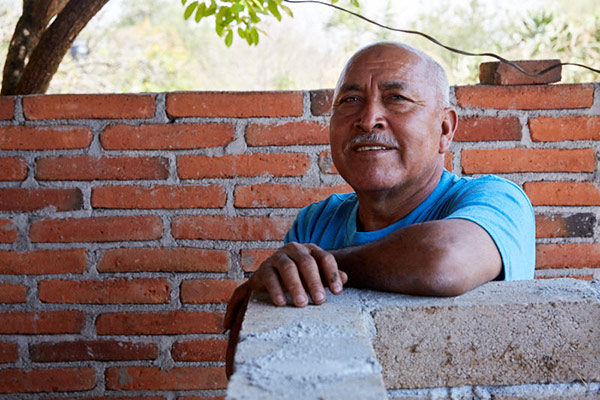 Don Pablo Vasquez at his distillery.
The wild agave Tobasiche (A. Karwinskii) is at times identified as Cuishe or Largo in some regional dialects. It is in the same family as Cuishe, Madrecuishe, and Barríl. Its leaves often begin growing midway up the piña, leaving a barren, stalk-like portion at the bottom. Tobasiche can grow extremely tall and unwieldy, making it cumbersome to harvest. The resulting mezcal, however, is sublime.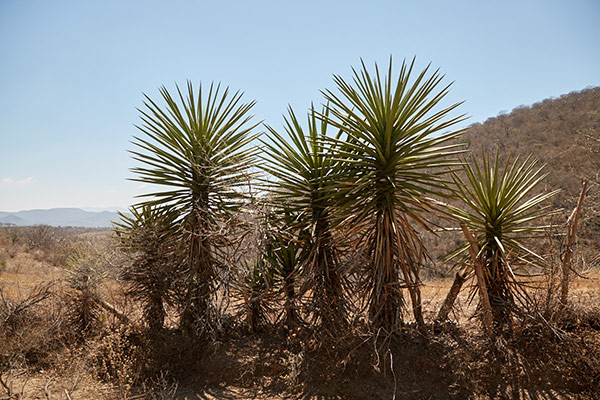 A row of towering Tobasiche.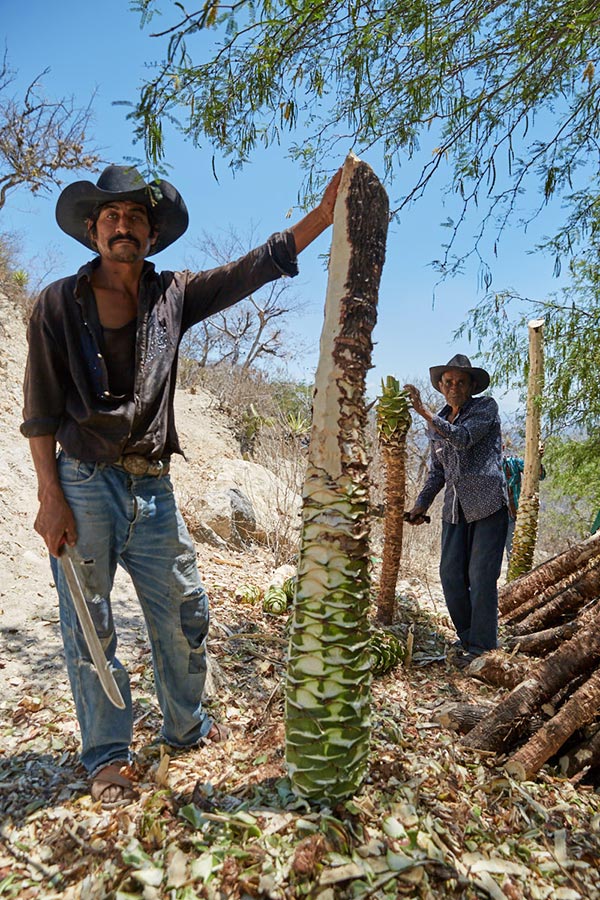 Tobasiche after harvest and cleaning.
Barril: Edition 07
Location: La Compañía, Ejutla
Distillery (Palenque): La Soledad
Master Mezcalero: Gregorio Hernández
Maguey: Barril
Agave Species: Agave Karwinskii
Age of Maguey: 13 years
47% ABV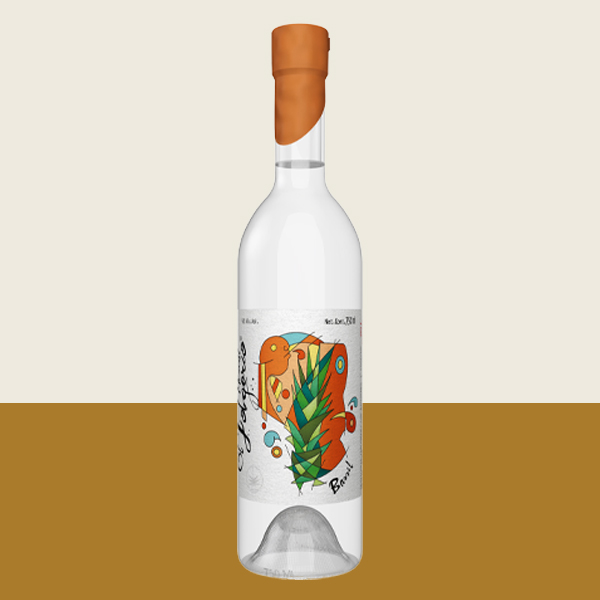 Barril is a rare subspecies of the Karwinskii family of agaves that grows wild at high elevations. At its core is an elongated stalk-shaped heart with very dense sugars and very little moisture, which results in mezcals of great complexity, balancing sweetness, citrus, and often distinct minerality. Often short and stout, it's no wonder that this agave's name literally translates to "Barrel."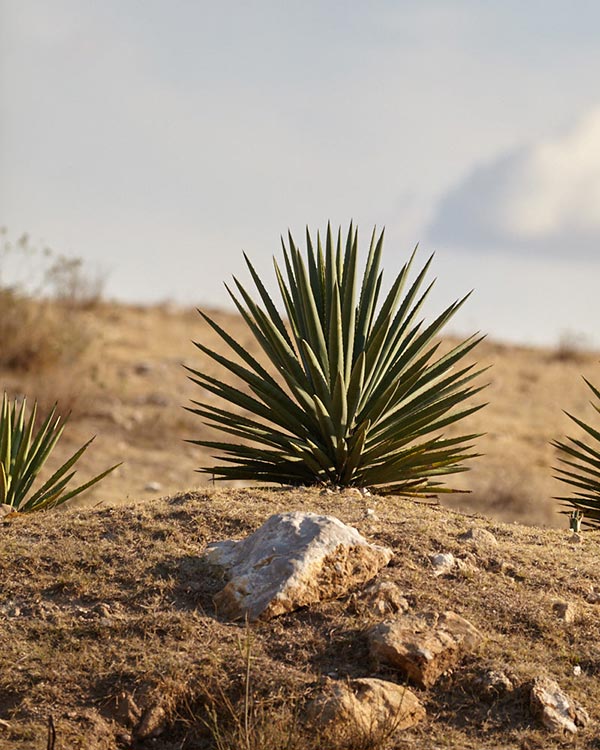 Barril agave in the rugged terrain of Ejutla.
The La Soledad palenque is located in the tiny municipality of La Compañía, Ejutla. The Gonzalez brothers - Gregorio and Gonzalo - were two of the first mezcaleros to partner with Casa Cortés, back in 2013. At that time, they were producing primarily Barril for El Jolgorio. Then, beginning in 2014, they also began producing Espadín for the Nuestra Soledad Ejutla single village expression. The two maestros own separate palenques only a few kilometers apart, but historically worked as a tightly-knit unit in their partnership with Casa Cortés. In the past two years, however, Don Gonzalo has slowly wound down production as he approaches retirement. Don Gregorio, on the other hand, continues to produce exceptional mezcal with the support of his two sons, Valentín and Joel, on their family ranch in the sprawling foothills, 30 minutes west of the main town of Ejutla de Crespo. Don Gregorio is well known for the exceptional quality of his Barril and Espadín mezcales.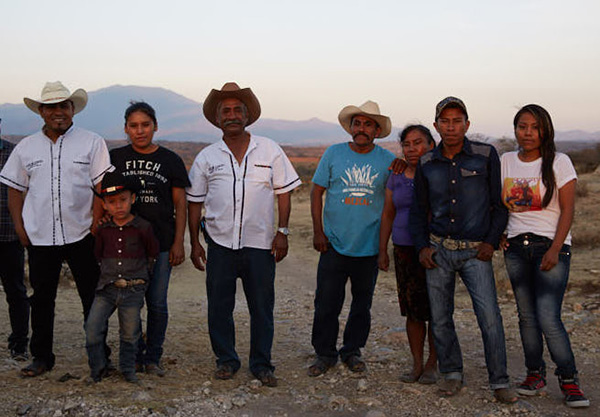 Don Gregorio with his family at the La Soledad palenque.