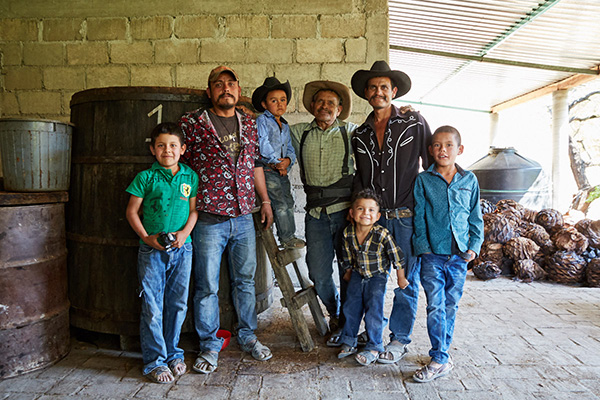 Pedro Vasquez and family. Credit: Max Kelly Photography
Welcome to Back Bar Project's Mezcal Newsletter:
A destination for important information related to BBP's Mexican spirits portfolio. The landscape of Mexican spirits is developing rapidly. With multiple producers in various regions, and batch-specific brands and bottlings, the BBP portfolio is a joy to represent. However, it can also be complex and difficult to track. Our goal with this newsletter is to keep our followers fully informed about special events, new producers, new batch releases, annual release El Jolgorio bottles, and other fun information related to the world of mezcal.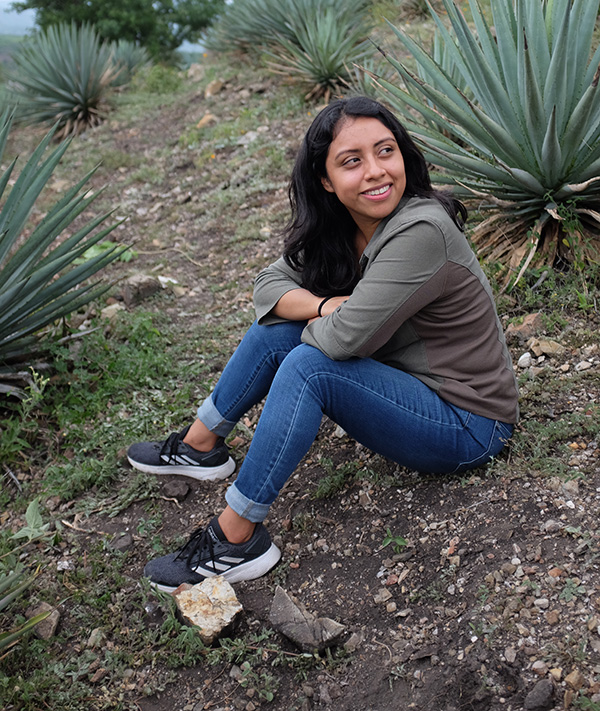 Global Brand Ambassador: Monica Bautista Cortés
Casa Cortés is proud to announce that in March, it appointed Monica Bautista Cortés as its new Global Brand Ambassador, representing Agave de Cortés, Nuestra Soledad, and El Jolgorio. Monica is no stranger to the mezcal category, growing up in a family whose mezcal tradition dates back generations. Having spent the past four years working with her family's brands in Oaxaca, Monica split her time between Santiago Matatlán, Oaxaca City, and of course, out in the mountains building relationships with mezcaleros at the palenques. In her time at Casa Cortés, Monica has become integral to several aspects of the company, making this a very exciting move. We recently sat down for a quick Q&A on her new role:
Q: We'd love to hear about your story and how you got to where you are with Casa Cortés.
A: I was born and raised in L.A., but my family is originally from Santiago Matatlán, Oaxaca. Matatlán is a small town southwest of Oaxaca city, where my family began producing mezcal around 1840. Despite having been born in the U.S., I always felt a pull back to my family's roots and that heritage. Four years ago, I decided to get involved in the family business and explore this history that has been a part of my family for so long.
Q: What is your new title and role at Casa Cortés?
A: I recently assumed the role of Global Brand Ambassador at Casa Cortés. This is an exciting new change for me, and I'm looking forward to helping introduce mezcal to the world.
Q: What is your first memory of mezcal? And what is your best memory of mezcal?
A: I have vivid memories of being nine years old and helping wash empty mezcal bottles with my grandparents. Often, they would go out into the villages surrounding Matatlán and sell mezcal, returning with empty bottles they had collected and would reuse. Tasting Tio Pedro's first batch of Arroqueño and realizing I had fallen in love with mezcal is by far my best mezcal memory.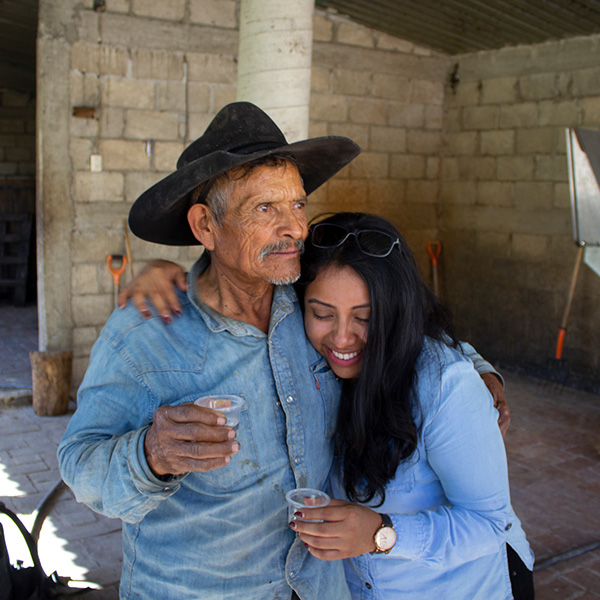 Monica and Tio Pedro
Q: You've lived in a few places, what has been your favorite city to live in and why?
A: Maybe I am biased, but of all the places I have lived in, Oaxaca has been my favorite. The rich traditions, food/mezcal culture and Oaxacans' love for life make this an incredibly special place.
Q: What is your favorite variety of mezcal and why?
A: This is like asking a parent who their favorite child is, although I do often bounce between Arroqueño and Jabalí. Both have a complexity and depth that continues to surprise me. For me, these two are the best representations of how nuanced mezcal can be.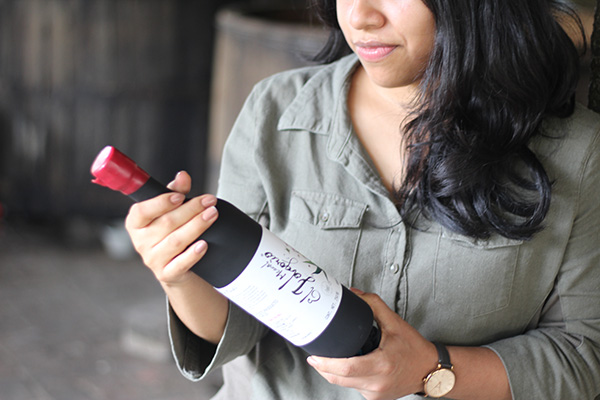 Precious Arroqueño
Q: What is your biggest achievement in the mezcal industry so far?
A: Casa Cortés has always focused on producing the highest quality mezcal, while maintaining a respect for the environment, the mezcaleros, and the history of mezcal. Honestly, working with a group of people that maintain those values and helping to push them forward, has been my biggest achievement. The achievement I am most looking forward to in the future is helping to evolve our growing sustainability initiatives.
Q: What is the single most important or surprising aspect of mezcal to you?
A: The most interesting and surprising aspect of mezcal for me, is its diversity. The range of flavors someone can experience as they try different mezcals never ceases to amaze me.
Q: Who are your mentors in the mezcal industry?
A: The mezcal industry is full of passionate people that have a proper appreciation for mezcal and genuinely care about its future. Luckily, working at Casa Cortés exposes me to those people every day. Choosing one mentor would be difficult. I can say, learning about the art of mezcal production from our family of maestro mezcaleros is the highlight of my visits to the palenques.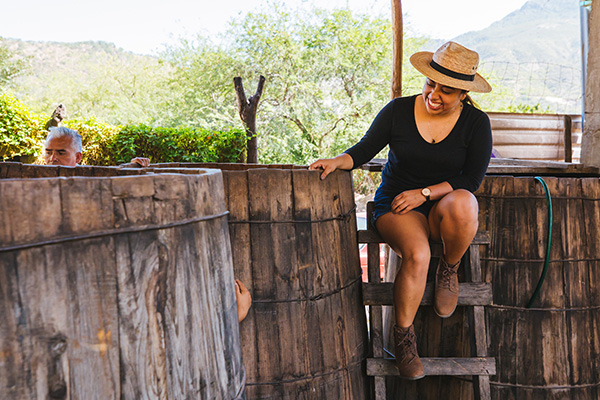 Monica at Tio Rey's palenque in Sta. Maria Zoquitlán. Credit: Sunny Martini
On Instagram follow
Monica @ mobauco
Casa Cortés @ casa_cortes1840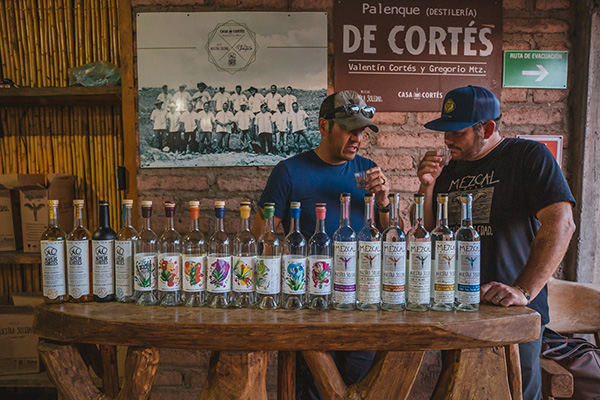 El Jolgorio is one of three brands in the Casa Cortés portfolio. Credit: Sunny Martini
El Jolgorio is one of the most celebrated mezcal brands currently on the market, not only for its expressive flavor profiles and exacting quality of its mezcal producers, but also for the wide variety it offers. Each sequential Edition of El Jolgorio is different than the last, oftentimes with consecutive editions of an El Jolgorio expression being produced by a different mezcalero, in a different region of Oaxaca. Our goal is to continuously provide clear updates on upcoming batches of mezcal, so our customers can track editions. In the last week of August, we are excited to make available several new batches from the world-class distillers in the El Jolgorio network of mezcaleros.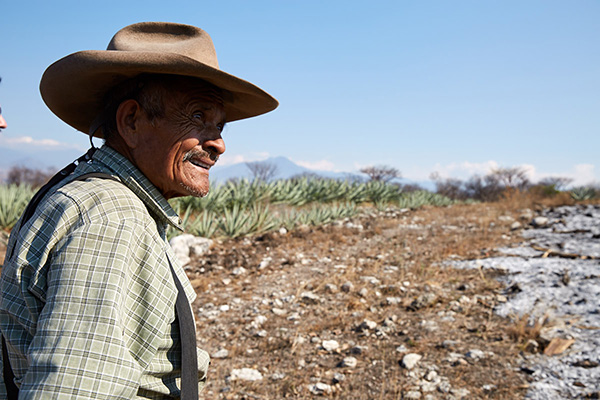 Tio Pedro tending to his limestone-laden fields. Credit: Max Kelly Photography
In late August, El Jolgorio will release two new bottlings of mezcal from legendary distiller, Pedro Vasquez (aka Tio Pedro), with availability limited to New York (with some availability in NJ, CT, and PA) through Back Bar Project's distribution partner, Skurnik Wines. Under normal circumstances, these rare varieties of mezcal are released in the Fall each year as part of the El Jolgorio Special Release series (bottled in black glass) and represent some of the most limited mezcal offerings in the El Jolgorio range. However, due in part to the mounting financial pressures of the ongoing pandemic, Casa Cortés prioritized the purchase of a small number of mezcal batches from its mezcalero partners in order to generate revenue during a time that has shocked the entire mezcal supply chain.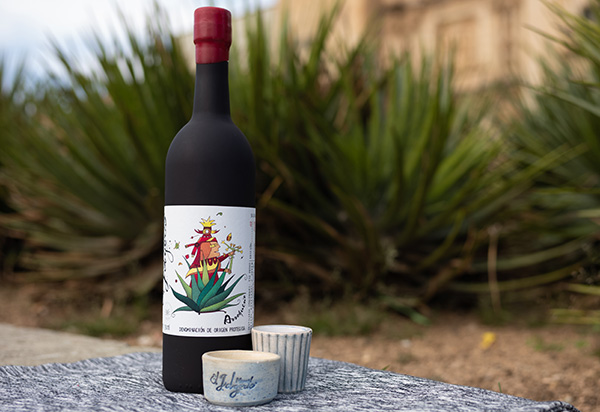 El Jolgorio Arroqueño Edition 11
Arroqueño is one of the rarest bottlings in the El Jolgorio range, meaning every bottle is very special (and often difficult to locate). Edition 11, however, is much more significant for Casa Cortés and Tio Pedro's mezcalero family, as it represents a symbolic passing of the torch between the generations. For the first time ever, Tio Pedro worked side-by-side with four of his grandsons as they participated in the entire production process, from harvest to distillation.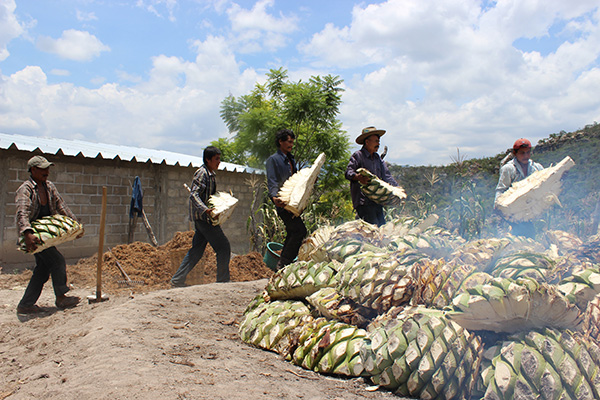 Arroqueño cook at Tio Pedro's palenque at Lachigui.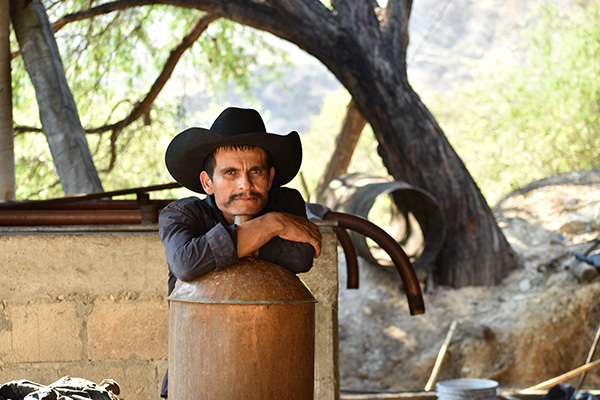 Librado Vasquez. Dad is catching a break.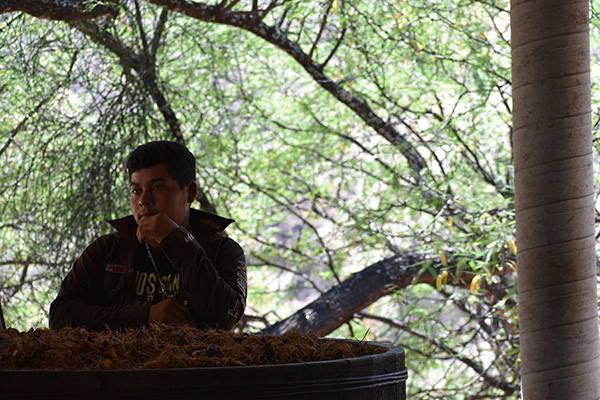 Guadencio Vasquez (18 yrs)
No mezcalero will ever take a long sip of their own mezcal, swirl it around on their palate, and eloquently recite tasting notes. What a mezcalero will tell you is that, in the end, the quality of a batch of mezcal often comes down to the amount of heart and feeling a distiller puts into the production process. El Jolgorio Arroqueño Edition 11 is all heart.
The generational passing down of knowledge between family members is one of the most important and beautiful aspects of mezcal production. Most of the mezcaleros at El Jolgorio started in their early teens as an extra (and often integral) set of hands on their families' palenques, performing a variety of tasks, all the while learning the entire process of mezcal from harvest to distillation, bit-by-bit through observation and interaction. Some children growing up in mezcal families may go on to pursue further schooling, work in a different profession, or, in some cases, emigrate to seek a better life for their families. However, many go on to become full-fledged mezcal apprentices either supporting their own family business or working as a day laborer under other mezcaleros in their community; oftentimes it's a combination of both.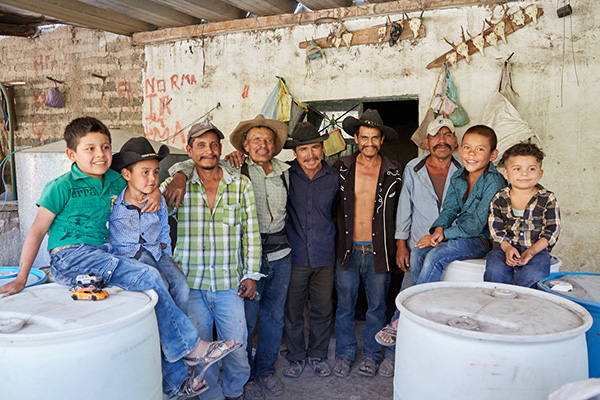 Vasquez family, March 2017. Credit: Max Kelly Photography
For this specific batch of Arroqueño, Tio Pedro oversaw approximately 50% of the production process, allowing the next generation of mezcaleros in the Vasquez family to lead the way, all the while transmitting the legacy of life and knowledge in terms of the production of artisanal mezcal to his grandchildren. Working as apprentices at the palenque are brothers Gaudencio (18 yrs.), Delfino (17 yrs.), and Romario (16 yrs.), all sons of Librado Vasquez. Rodrigo (13 yrs.), son of Eugenio Vasquez, also participated, along with both Librado and Eugenio, thus completing the trilogy of generations. Both Librado and Eugenio are exceptional mezcaleros in their own right, working under their father - the maestro - since their teens at the family ranch in Lachigui. Today, Tio Pedro mostly operates the palenque at Lachigui, while his son, Pedro Vasquez Jr., spends more time at the palenque attached to the family home in El Palmar. What cannot be understated is that, under Tio Pedro's watchful eye, each of these young men will not only learn an art form that could grow into a meaningful livelihood, but also continue to build the loyal partnership between the Vasquez family and Casa Cortés into the future.
Agave: Arroqueño (A. Americana)
Mezcaleros: Vasquez Family
Palenque: Lachigui
Campo: El Nanche (near Miahuatlán)
ABV: 54%
Agave age at harvest: 16 years
Harvest year: 2019
Bottled year: 2020
Cases arriving in U.S.: 44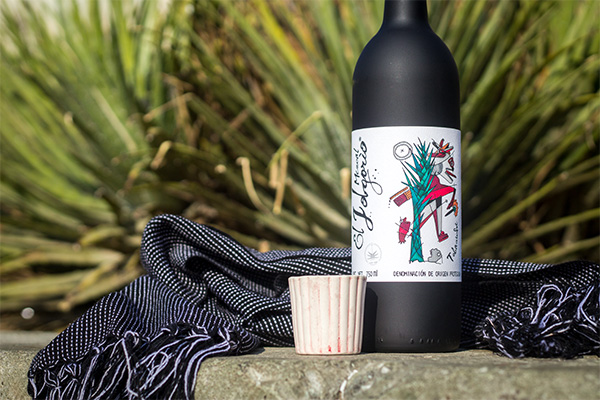 El Jolgorio Tobasiche
El Jolgorio Tobasiche quickly gained high praise within the El Jolgorio family of mezcals for its wide-ranging, layered complexity of flavors. Like several past bottlings of this expression, Edition 09 is produced by the legendary Pedro Vasquez in Lachigui. The wild agave Tobasiche is a member of the Karwinskii family, and is sometimes identified as "Cuixe" or "Largo" in some regional dialects. Its leaves often begin growing midway up the piña, leaving a barren, stalk-like portion at the bottom. Taking up to 15 years to mature, Tobasiche can also grow extremely tall, making it cumbersome to harvest.
This specific batch of Tobasiche is a throwback. Distilled in 2016, it was held back by Tio Pedro and never released for sale… until now.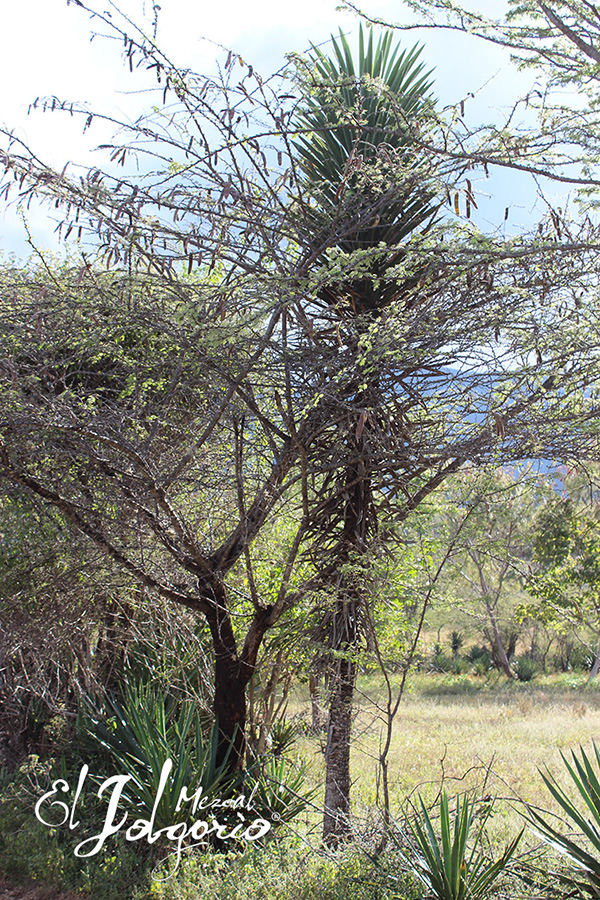 Tobasiche agave in the wild.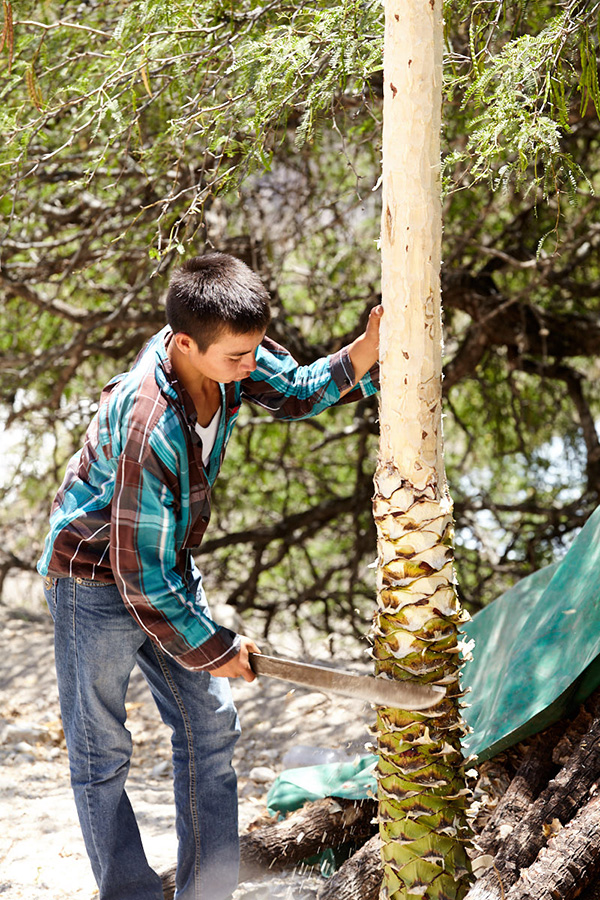 Trimming Tobasiche in Lachigui. Credit: Max Kelly Photography
Agave: Tobasiche (A. Karwinskii)
Mezcaleros: Pedro Vasquez
Palenque: Lachigui
Campo: El Llano
ABV: 52%
Agave age at harvest: 14 years
Harvest year: 2016
Bottled year: 2020
Cases arriving in U.S.: 44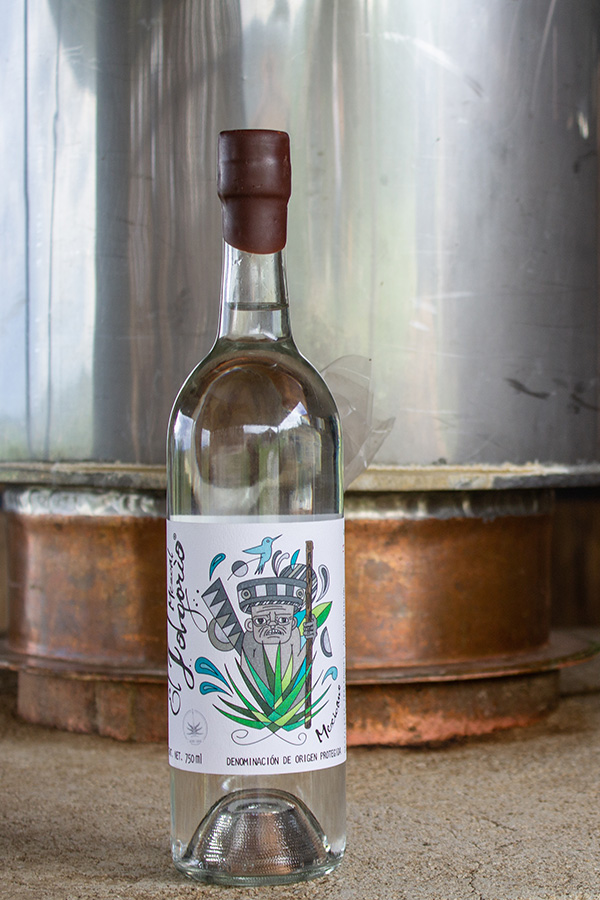 El Jolgorio Mexicano
For the first time ever, Casa Cortés will release an El Jolgorio Mexicano bottling from the La Soledad palenque, located in the tiny municipality of La Compañía, Ejutla. The Hernandez brothers - Gregorio and Gonzalo - were two of the first mezcaleros to partner with Casa Cortés, back in 2013. At that time, they were producing primarily Barril for El Jolgorio. Then, beginning in 2014, they also began producing Espadín for the Nuestra Soledad Ejutla single village expression. The two maestros own separate palenques only a few kilometers apart, but historically worked as a tightly-knit unit in their partnership with Casa Cortés. In the past two years, however, Don Gonzalo has slowly wound down production as he approaches retirement. Don Gregorio, on the other hand, continues to produce mezcal with the support of his two sons, Valentín and Joel, on their family ranch in the sprawling foothills, 30 minutes west of the main town of Ejutla de Crespo. Don Gregorio is well known for the exceptional quality of his Barríl and Espadín mezcales, but for the first time ever, is offering a rare batch of El Jolgorio Mexicano for the U.S. market. Due to the tiny number of bottles produced, this one is sure to go fast.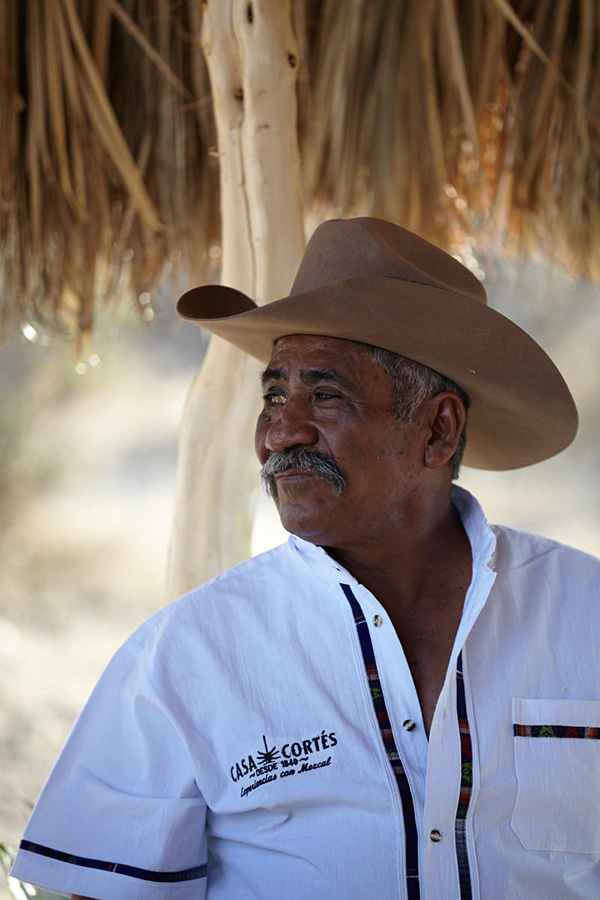 Maestro Mezcalero Gregorio Hernandez. Credit: Max Kelly Photography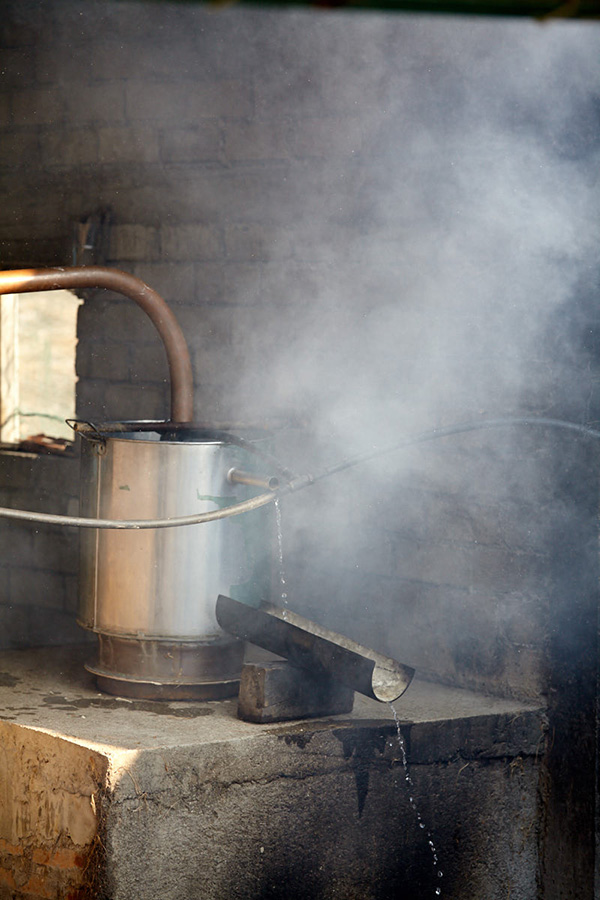 Refrescadera still setup. Credit: Max Kelly Photography
Agave Mexicano belongs to the species Rhodacantha and matures at around 7-10 years. Most Mexicano these days are cultivated in wild terrains, as opposed to tilled soil in sectioned off fields, as is the practice with most Espadín production. Agave Mexicano can grow to be large, though are often still slightly smaller than the more common Espadín variety, especially when growing in the mountains, where access to nutrients and water is competitive. Although it is a genetic relative to agave Espadín, the most common agave used in mezcal production, agave Mexicano is much less prevalent and thus, rarely used to produce mezcal. It grows to be large, with a high concentration of sugars. Its broad, serrated leaves, or pencas, often bear black tips. In some Zapotec dialects, this agave is called 'doba-daan' or 'dob-daiin'.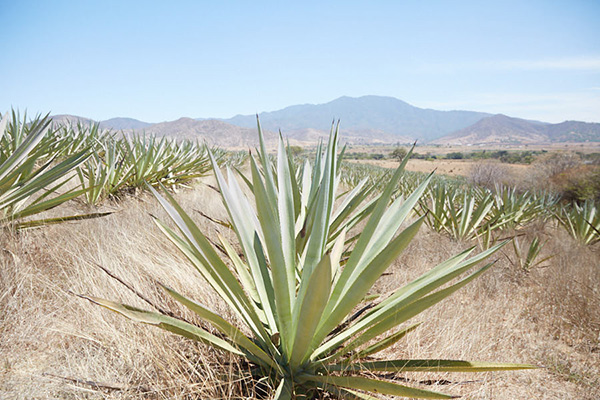 Mexicano agaves growing in the fields in Ejutla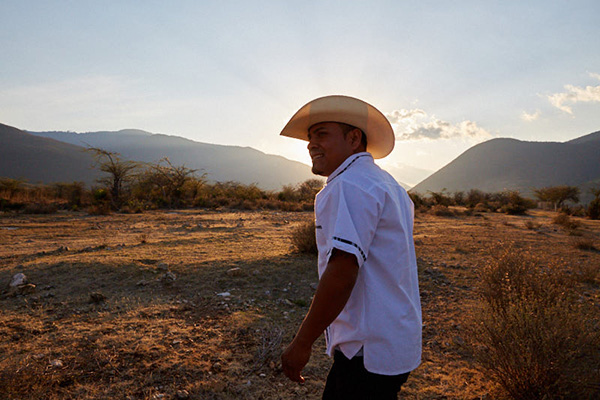 Joel Hernandez. Credit: Max Kelly Photography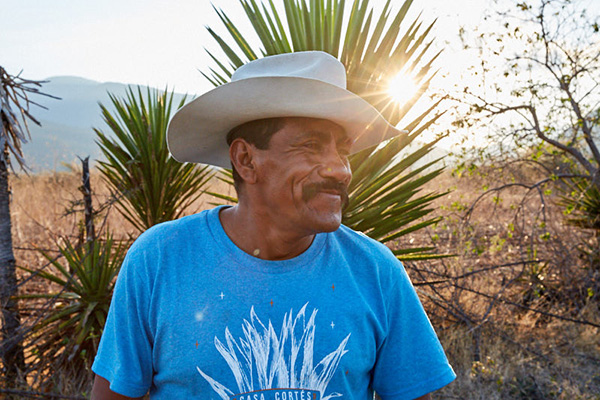 Valentín Hernandez. Credit: Max Kelly Photography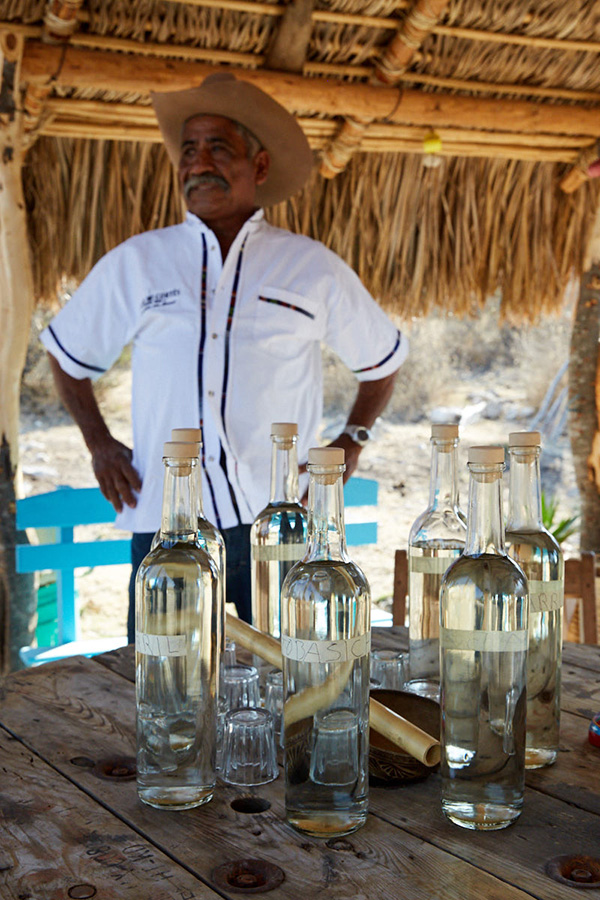 Don Gregorio - sharing or selling? Credit: Max Kelly Photography
Agave: Mexicano (A. Rhodacantha)
Mezcaleros: Gregorio Hernandez
Palenque: La Soledad
Campo: La Soledad
ABV: 47%
Agave age at harvest: 8 years
Harvest year: 2017
Bottled year: 2019
Cases arriving in U.S.: 10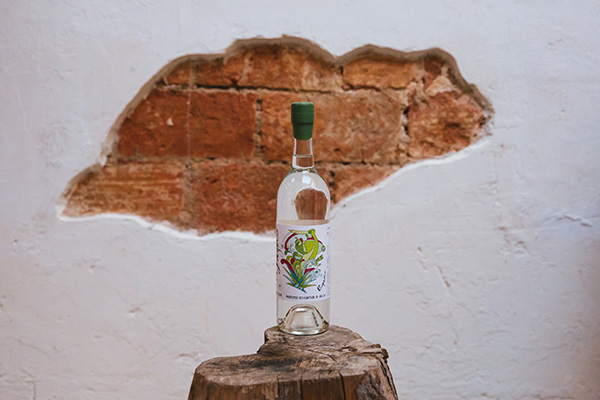 EJ Espadín - Edition 12. Credit: Sunny Martini
The newest batch of El Jolgorio Espadín is finally on its way to the United States. El Jolgorio has a fantastic track record for releasing benchmark quality Espadín offerings and this latest release does not disappoint. At the end of August, we will receive Edition 12 of El Jolgorio Espadín, produced in Lachigui, Miahuatlan, by the relentless Tio Pedro. Among the huge variety of mezcals that Tio Pedro produces, his Espadín is mostly reserved for the Nuestra Soledad bottling from Lachigui. However, for this upcoming edition of El Jolgorio Espadín, the batch selected was produced in 2015 and held back intentionally by Tio Pedro and Casa Cortés for future bottling. Here we are five years later, ready to experience a mezcal that hits a very high mark. As with all El Jolgorio bottlings, EJ Espadín rarely lasts in the market for very long, with only 56 cases (336 bottles) arriving in the U.S. Don't miss your chance to taste this mezcal relic from one of the best distillers in Mexico.
Agave: Espadín (A. Angustifolia)
Mezcaleros: Pedro Vasquez
Palenque: Lachigui
ABV: 47%
Agave age at harvest: 10 years
Harvest year: 2015
Bottled year: 2020
Cases arriving in U.S.: 56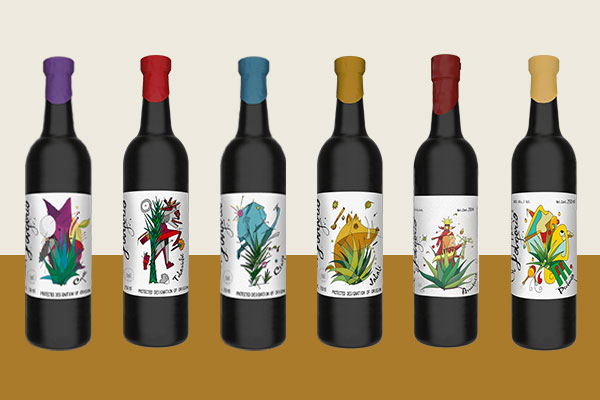 El Jolgorio Special Release Series: Coming in Fall
Fall is nearly upon us, and that means that the El Jolgorio Special Release 2020 collection of mezcals is arriving. Bottled in black glass, these highly-anticipated entries will feature seven limited-release mezcals of various agave varieties. Keep an eye out for our next newsletter, where we will provide full batch details on each of these coveted mezcals.
Agave
Edition
Producer
Village
Harvest Year
Bottled Year
Agave Age
ABV
Barril
11
Gregorio
Hernandez
La Compañia, Ejutla
2017
2019
13
47%
Espadin
12
Pedro Vasquez
Ogarrio
Lachigui, Miahuatlán
2015
2020
10
47%
Tepeztate
22
Rafael Mendez
Cruz
San Luis
del Rio
2018
2020
25
48%
Tobala
19
Gregorio Martinez
Garcia
S. Baltazar Guelavila
2016
2019
15
47%
Pechuga
18
Gregorio Martinez
Jarquin
S. Matatlán
2020
2020
10
48%
Mexicano
15
Gregorio
Hernandez
La Compañia, Ejutla
2017
2019
8
47%
Arroqueno
NY Exclusive
11
Pedro Vasquez
Ogarrio
Lachigui, Miahuatlán
2019
2020
16
54%
Tobasiche
NY Exclusive
9
Pedro Vasquez
Ogarrio
Lachigui, Miahuatlán
2016
2020
14
52%