Fall is upon us, and that means that the El Jolgorio 2020 Special Release collection of mezcals has arrived in the United States. Bottled in black glass and released only once per year, these highly anticipated entries will feature seven limited release mezcals of various agave varieties. This series was created by Casa Cortés in 2017. At that time, due to the growing scarcity of wild agave in Oaxaca, the Cortés family decided to curate an annual release of the rarest mezcals produced by their network of partner mezcaleros. Consisting of tiny batches, these mezcals are extremely prized and often hard to find in the market.
For those searching to locate all seven of these cherished expressions, it's worthwhile to note that the production (and subsequent release) of both El Jolgorio Jabalí and Coyote were delayed this year due to complications arising from the pandemic, but will be released into the market in the near future. Read more below to get a glimpse into what mezcal fans can expect in 2020: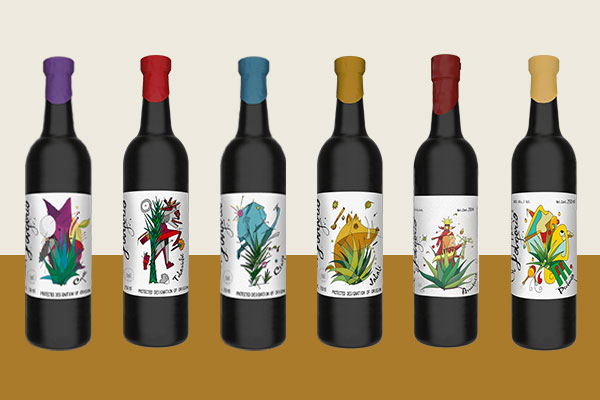 Edition 02
A. Americana
José Cortés Santiago
Santiago Matatlán
51% ABV
Age of Agave: 13 yrs.
Harvest year: 2018
Bottles produced: 300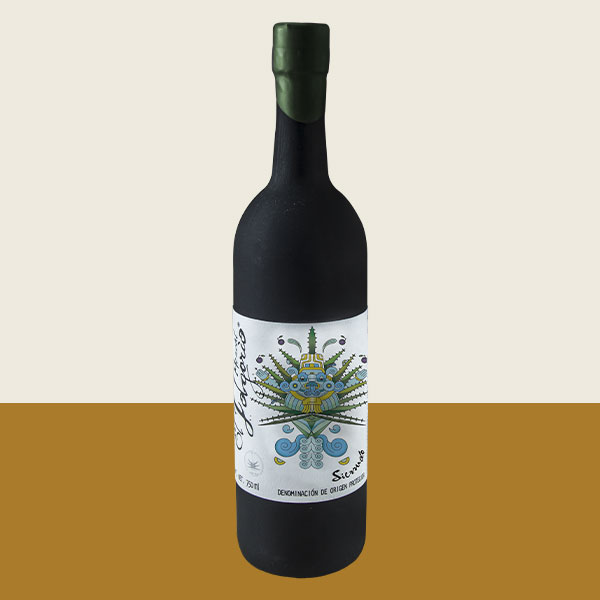 El Jolgorio Sierrudo was a brand new addition to the Special Release series back in 2019. Like last year's entry, the 2020 Sierrudo bottling was produced by legendary mezcalero, Don José Cortés, the oldest living member of the Cortés family and the inspiration for the entire El Jolgorio range. Now in his seventies, Don José began working as a mezcalero in his teens in Santiago Matatlán. Without a doubt one of the most important mezcaleros in Mexico, he belongs to a generation of mezcaleros who, in the face of many economically difficult years, remained steadfast in their commitment to preserving artisanal production methods to honor their families and the land. Every so often, Don José comes out of retirement to oversee the production of only the most special mezcals. Anyone who appreciates mezcal should be grateful to obtain this bottle.
Maturing at around 13-15 years, Sierrudo is a sub-variety of Agave Americana, meaning that it's closely related to Arroqueño and Coyote. Like other Americana varieties, it grows to be very large. The average weight of the piña can be around a whopping 230 kg, with a high concentration of sugars, meaning a single agave can yield around 20-25 bottles of mezcal. The agaves for this release were cultivated in Agua del Guaje, San Pedro Lachigoba, San Carlos Yautepec.
Edition 08
A. Karwinskii
Pedro Vasquez
Rancho Lachigui, El Palmar, Miahuatlán
50% ABV
Age of Agave: 14 yrs.
Harvest year: 2017
Bottles produced: 360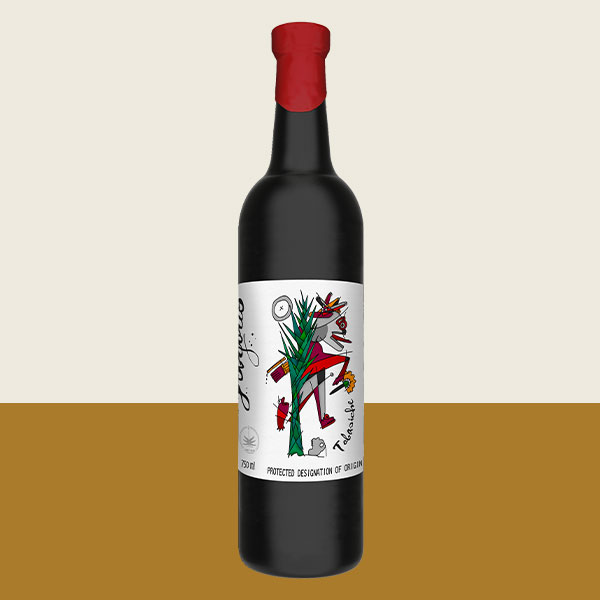 El Jolgorio Tobasiche quickly gained high praises within the El Jolgorio family of mezcals for its wide-ranging, layered complexity of flavor. The 2020 release is produced by the legendary Pedro Vasquez, at his home distillery in the small town of El Palmar. Located in Miahuatlán, about two hours away from his family's ranch at Lachigui, Tio Pedro's distillery at El Palmar is equally sacred. Simply put, Tio Pedro is a living legend and is one of the few mezcaleros who has a devout following in the evolving mezcal category.
The wild agave Tobasiche (A. Karwinskii) is at times identified as Cuishe or Largo in some regional dialects. It is in the same family as Cuishe, Madrecuishe, and Barríl. Its leaves often begin growing midway up the piña, leaving a barren, stalk-like portion at the bottom. Tobasiche can grow extremely tall and unwieldy, making it cumbersome to harvest. The resulting mezcal is sublime.
Edition 04
A. Karwinskii
Ignacio Parada
Santa Maria Zoquitlán
50.5% ABV
Age of Agave: 13
Harvest year: 2018
Bottles produced: 200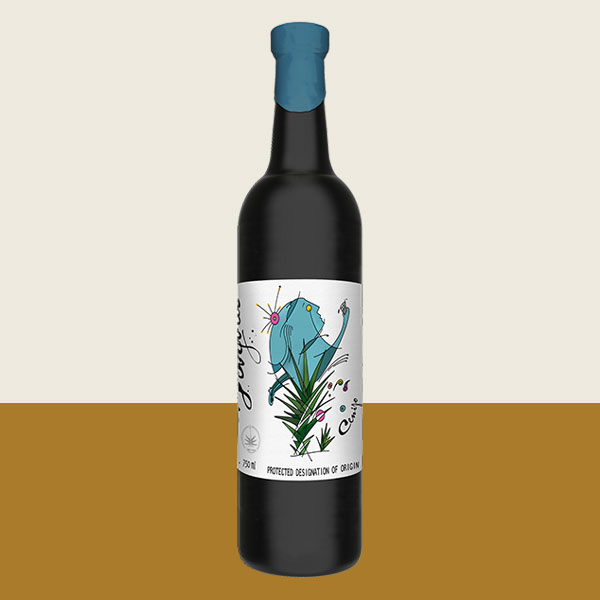 El Jolgorio Cenizo was one of the first Special Release bottlings introduced in 2015. Like the inaugural edition, 2020's entry is produced by mezcalero Ignacio Parada in the remote village of Santa Maria Zoquitlán. Known lovingly as "Don Chucho," Ignacio Parada was the first mezcalero to join the Casa Cortés collective in 2010 and, historically, has produced a wide variety of exceptional mezcals for the El Jolgorio brand, including Espadín, Tepeztate, Jabalí, Tobalá, and Madrecuishe. Intensely vegetal and mineral driven, past bottlings of Don Chucho's Cenizo are highly regarded and difficult to locate.
Edition 10
A. Americana
Pedro Vasquez
Lachigui, El Palmar, Miahuatlán
52% ABV
Age of Agave: 16 yrs.
Harvest year: 2019
Bottles produced: 380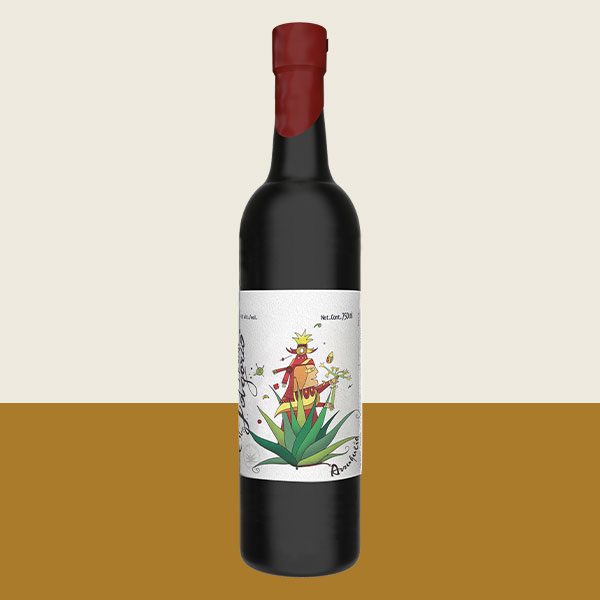 El Jolgorio Arroqueño instantly became a highly prized bottle in the mezcal category upon its introduction to the U.S. market in 2013. This mezcal is produced by the legendary Pedro Vasquez, along with his sons Librado and Pedro Jr., at their tiny family ranch in Lachigui, situated well off the grid in the high elevation, wild mountainous terrain of the Miahuatlán district of Oaxaca.
Once one of the most utilized agaves for mezcal production, the increasingly rare species has long been admired for its enormous size and long ripening period (15-20 yrs.), yielding very concentrated sugars. The result is an astounding mezcal that maintains a signature tropical fruit character and harmonious balance at high proofs.
Edition 16
A. Angustifolia
Gregorio Martinez Jarquín
Santiago Matatlán
48% ABV
Age of Agave: 10 yrs.
Harvest year: 2019
Bottles produced: 800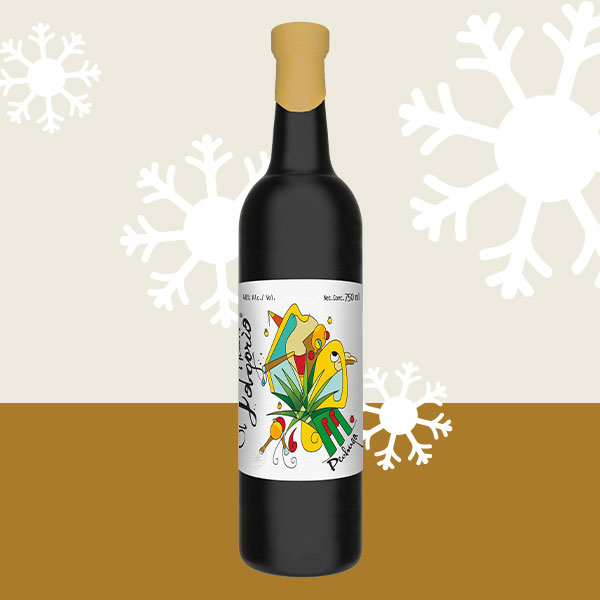 "Pechuga Navideña is a very special mezcal in our culture. It means gratitude for what the year has brought us and hopefulness for what is to come. We drink it with respect and from our heart. We show our gratitude for our friends, our job, and especially our family. It is a very special moment when we are able to raise a copita of Pechuga and say Dixeebe with our loved ones."
- Rolando Cortés
CEO
Pechuga is a celebratory style of Espadín mezcal that traditionally includes fruits, nuts, spices, and a butchered raw turkey, placed inside the still on the second distillation. Many mezcaleros have family recipes, but Pechuga Navideña has added significance, as only one batch of this Christmas mezcal is produced each year. Slightly different from Casa Cortés' previous releases of El Jolgorio Pechuga, this special Christmas recipe contains mandarinas, small citrus fruits that are less sweet and more acidic than common mandarins available in the U.S., and tejocote, the fruit of the hawthorn tree. These fruits are local to Oaxaca and available for a very short time each year. Other ingredients specially selected by the mezcalero and added to the still on the second distillation include oranges, raisins, apricots, pineapples, apples, bananas, anise and almonds along with a raw turkey that is hung inside the still cap. It's common to find holiday punches and dishes that incorporate the unique ingredients.
The 2020 Pechuga Navideña was distilled at the Casa Cortés family palenque in Santiago Matatlán, by Gregorio Jarquín, the brother-in-law of the company founder, Rolando Cortés. Don Gregorio is one of the most experienced mezcaleros in Santiago Matatlán and is an integral part of the Casa Cortés family of mezcaleros. Don Goyo works as the head distiller at the "De Cortés" family palenque in Santiago Matatlán.
Due to logistical delays related to the Covid-19 pandemic, El Jolgorio Jabali Edition 05 will be released in 2021.
Edition 05
A. Convallis
Ignacio Parada
Santa Maria Zoquitlán
53% ABV
Age of Agave: 16 yrs.
Harvest year: 2020
Bottles produced: 250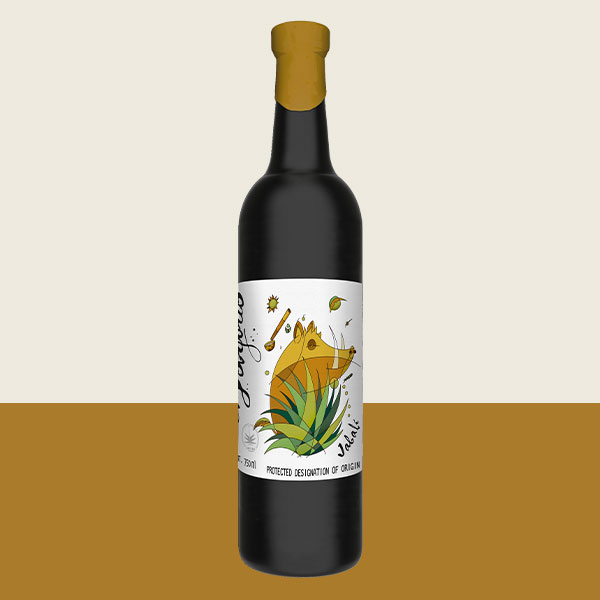 Agave Jabalí is named for its resemblance to the ridged back and sharp, curved tusks of a wild boar, or jabalí. The plant's fibers are strong, making it difficult to break down during harvest. If that isn't enough to deter the mezcalero, during fermentation of a batch of Jabalí, it is common for a white foam residue to appear. When put into the still, the foam can find its way into the sealed copper seams and chambers. Not only can this damage the still as it's heated intensely, but the still becomes much more difficult to clean between batches. For this reason, many mezcaleros choose not to work with this type of agave, making these mezcals very rare.
Like past batches of this special release mezcal, the 2020 edition is produced by Ignacio Parada in Santa Maria Zoquitlán.
Due to logistical delays related to the Covid-19 pandemic, El Jolgorio Coyote Edition 04 will be released in 2021. This edition has not yet been bottled, so batch details cannot be provided at this time.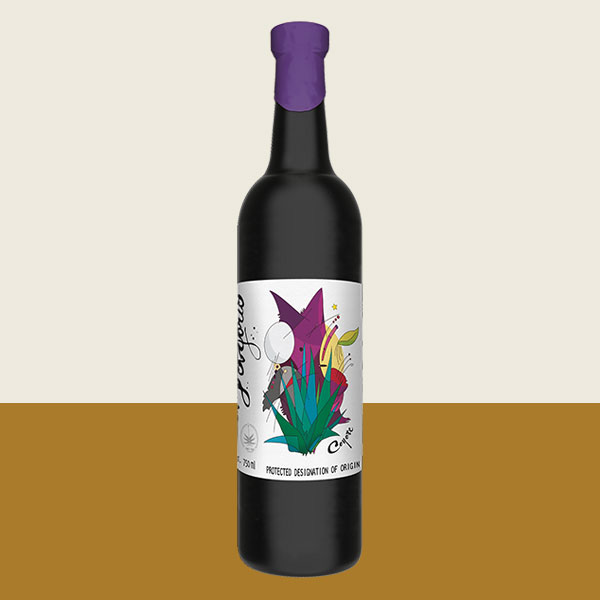 Agave Coyote is a sub-variety of agave Americana species (var. Oaxacensis) that can take 14-16 years to reach maturity. It shares the same Latin name as agave Arroqueño, yet they are quite different in both physical appearance and flavor profile. This elegant, vivacious mezcal was first released by El Jolgorio in 2017 and is the most limited of all the Special Release bottlings.